The world is 71% water. Your children are 100% curious. Learn to recognize signs and symptoms of drowning, find out how to prevent it from happening, sign the pledge to be a Water Watcher, and see ways to have fun safely.
Learn Prevention
Become a Water Watcher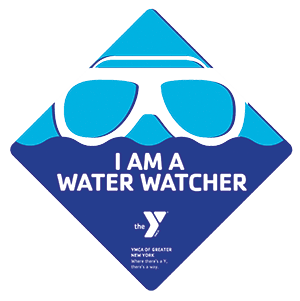 Are you a Water Watcher?
Assign an adult to constantly watch children in water. Sign the pledge to be a Water Watcher >
Watch Out for Curious Children
Stay within arms reach when your child is near water
72% of drownings take place at home.
Avoid floaties - use lifejackets instead
Teach your child to swim.
Know the Facts
Water Safety Tips
Drowning is Preventable
Drowning is silent and quick
Only need mouth and nose covered to note breathe
Use caution around bath tubs, bodies of water, buckets, and backyard pools
88% of drownings take place under some supervision
60% of drownings take place within 10 feet of safety.
Signs and Symptoms
Drowning victims are rarely able to wave or call for help. Watch for:
Head low in the water or tilted back
Gasping
Trying to swim but not moving
Hair covering forehead or eyes
Eyes closed or unable to focus.
Practice Skills