YMCA Shows Pride in the Bronx
05 June 2019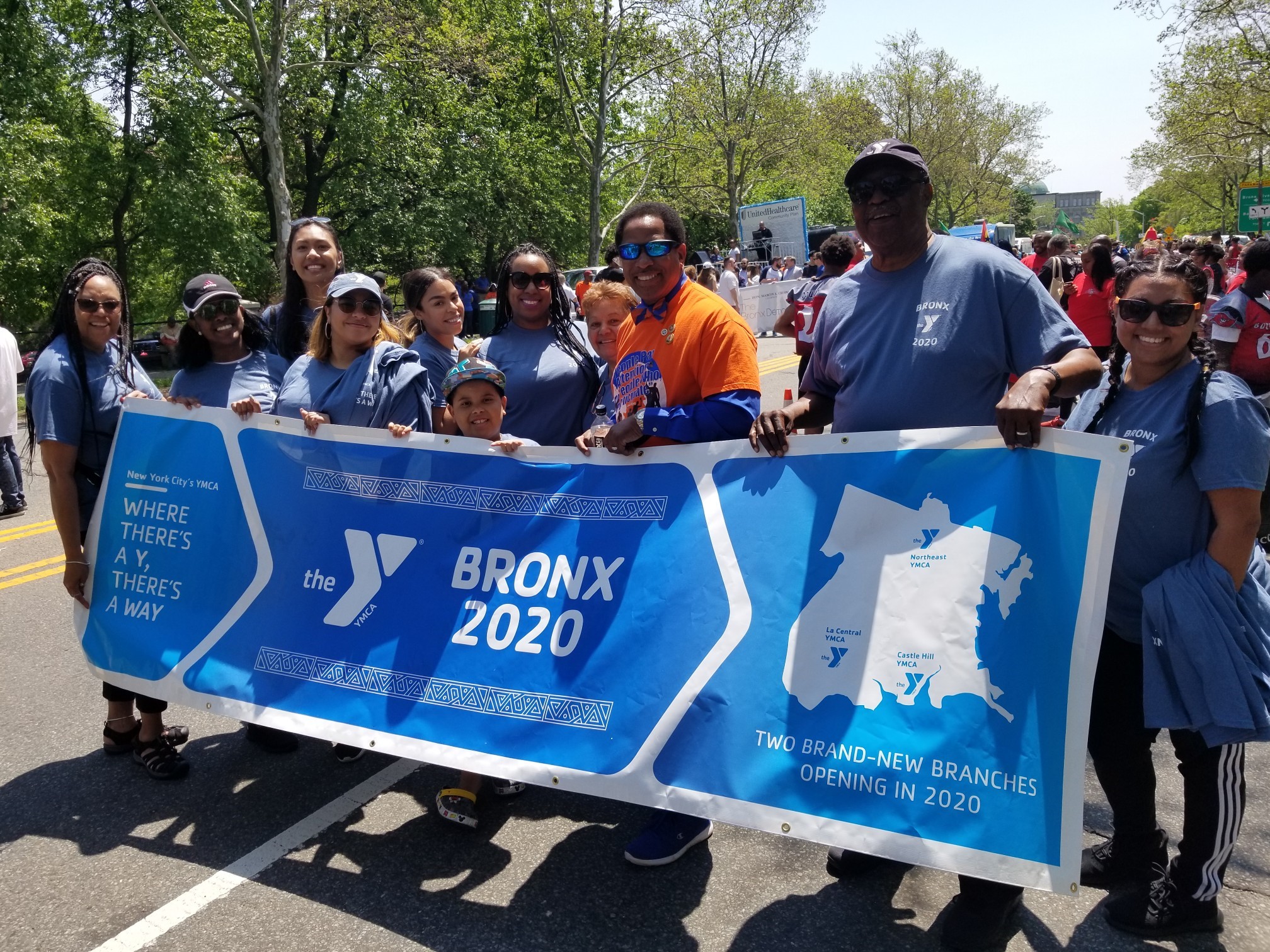 YMCA staff showed off their Bronx pride by marching in the Bronx Week Parade on Sunday, May 19. The yearly festival is part of a borough-wide celebration showing off the best the Bronx has to offer.
This year, Y staff members marched with a banner highlighting the two new YMCA branches coming to the Bronx in 2020.
Elizabeth Toledo, Vice President of Operations, said the YMCA is always thrilled to participate in activities that celebrate the great borough of the Bronx. 
"It's because of the support from the community and elected officials that we are able to bring two new YMCA branches to the Bronx next year," said Toledo. "We are looking forward to expanding our reach in order to serve the needs of children, families, and entire communities of the Bronx."
These two new state-of-the-art YMCAs will serve youth, families, and seniors in the Bronx, which will dramatically expand our capacity to serve New Yorkers for years to come.
A few weeks later, Honorable Speaker of the New York State Assembly Carl E. Heastie stopped by the Northeast Bronx YMCA job fair. He has been such a great supporter of the YMCA and fantastic advocate for the community.
Carl Heastie took to Twitter to express how proud he is to be part of this project. 
"Our community couldn't be more proud to see this Northeast YMCA project come to fruition," Heastie tweeted. "We have fought for decades and finally the pieces are coming together! The job fair illustrates how ready we are for 2020."
 
Read more about how we're expanding in the Bronx