What's the Best Thing About Afterschool? Our Staff Will Tell You.
07 May 2019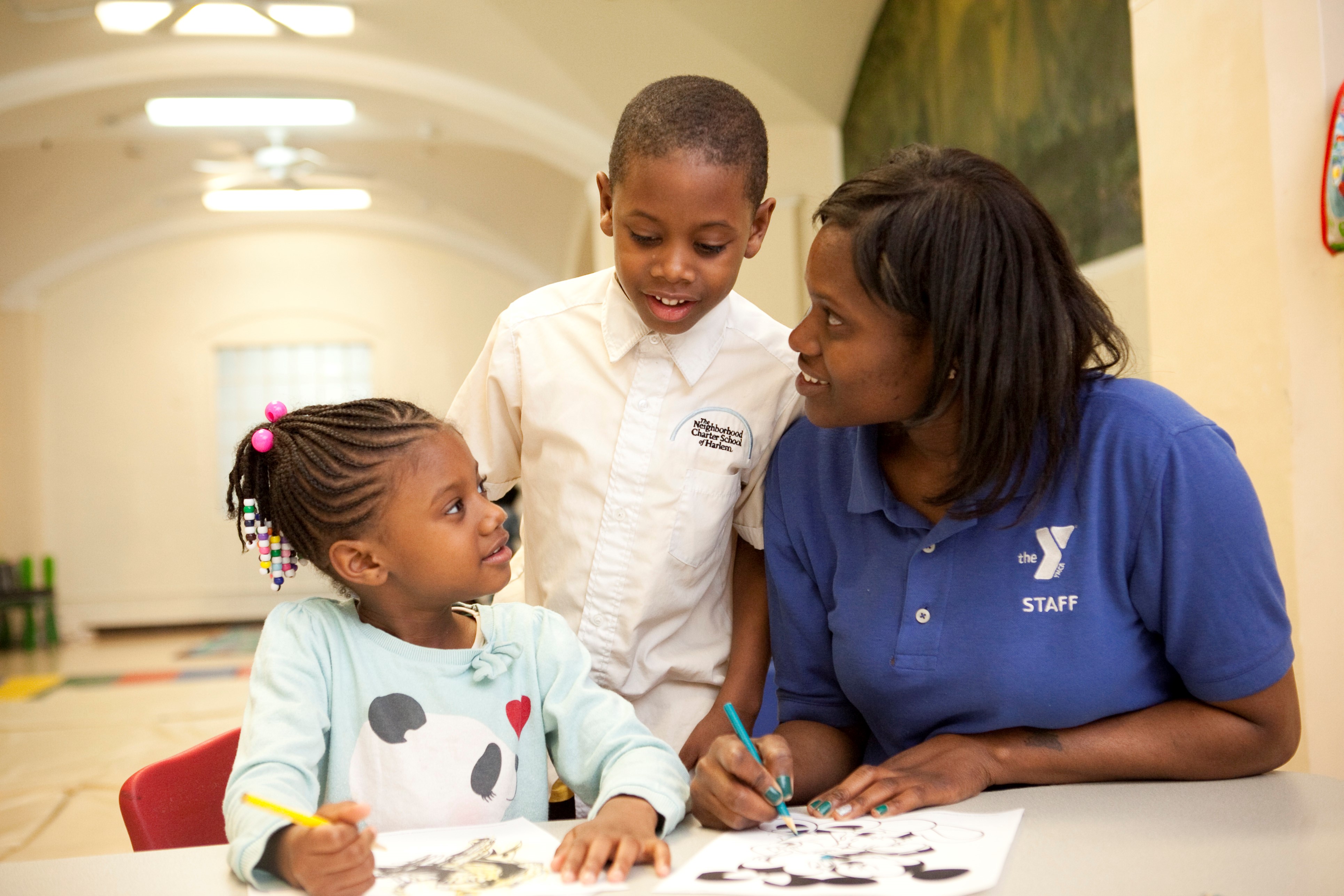 Every day, the Y celebrates the educators that ensure our city's youth are safe during the afterschool hours. They work tirelessly, day in and day out, to empower youth in our communities.

We asked some dedicated staff to share their favorite thing about being involved in afterschool programs at the Y. Here's what they had to say. 
---
"One of the many joys I get from working in afterschool is the visible acknowledgement that our effort creates positive change. Seeing the kids coming together to learn and grow is everything."

– Jonathan Serrano 
Program Director at the North Brooklyn YMCA
---
 "I love working at Y Afterschool because it is a safe environment for the students to come and form friendships, learn how to be a good friend, be creative, and be themselves."

– Dolores Rappa
Head Preschool Teacher at the Ridgewood YMCA
---
 "School, community, and afterschool programs. Each of these worlds shape the lives of young people. The time the children spend at a YMCA Afterschool Program can be complementary to other aspects of their lives. It truly amazes me what our children are capable of doing and learning after school."

– Calena Johnson
Site Director at the Flatbush YMCA
---
"Afterschool is important for families to have a place for their child to go where they are safe, and where they can continue to grow academically and emotionally. I believe it takes a village to raise good humans. And the Y is one of the best communities to support young people. We invest in them and help them find their way so that they understand the importance of their choices and that they can be the positive influence on what matters most to them."

– Michelle Caban
Flushing YMCA
---
"I love the relationships that are built between the staff & kids. The sense of community we have within afterschool is so special. It warms my heart when kids say they love the Y & are happy to be in our program."

– Nicole Pellerano
Site Director at the Vanderbilt YMCA
---
"Working for the Y has been an amazing opportunity. The wealth of knowledge and experience I have gained has aided me greatly with my after school career. I have been able to build strong bonds with the children and their families to better provide them with services they are seeking. After school brings joy to the children I serve, and it reassures me that I am where I'm supposed to be."

– Lethicia Dieudonne
Site Director at the Prospect Park YMCA