The Juicy Details of Pickleball
01 June 2018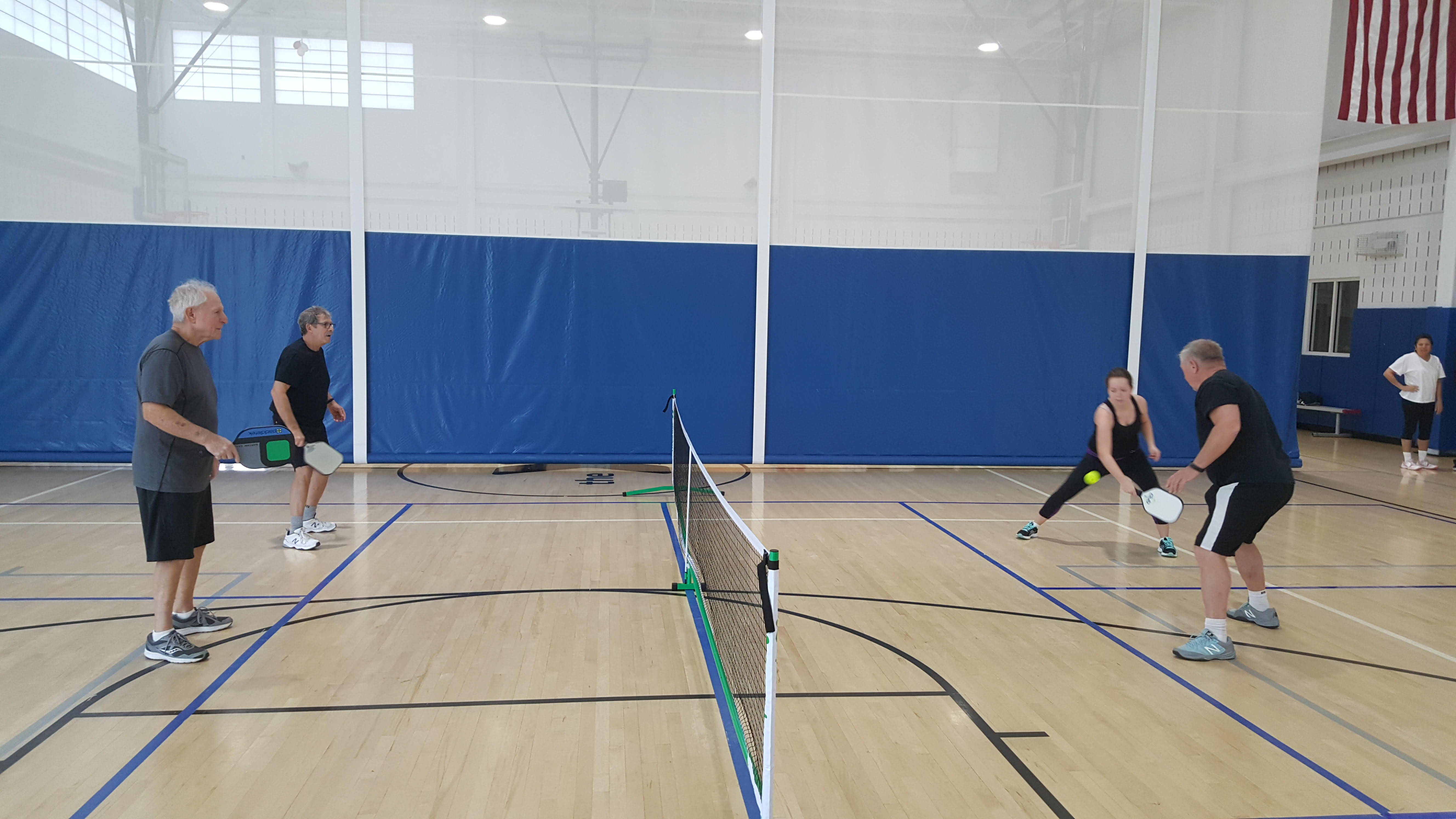 Pickleball. Invented in 1965, and named after the creator's dog, it's ping pong meets tennis. And it's the fastest growing sport in the U.S.
At the YMCA, pickleball groups have grown by leaps and bounds as more and more active older adults find it's a great way to keep active and stay social.
"It has a very addictive quality to it," said Nora Cusimano, South Shore Y Pickleball Coordinator. "It's easy to learn and you quickly advance. You get hooked."
Broadway YMCA member Kathy Gaffney, 63, knew nothing about pickleball when she wandered over to the court after a fitness class one day. Now, she plays nine hours a week. "When I play, I'm sweating, my heart beats up," she said. "It's a wonderful experience. It's almost like you're a kid again."
Pickleball is easy on the body — it doesn't stress the joints or require tons of running — but offers a great workout. Players are grouped into beginner, intermediate, or advanced. The game also challenges the mind — strategy is key — and it brings generations together.
"Originally, people thought it was a sport just for the aging population, but it's not," said Val Krause, South Shore's Adult Program Director. Twenty and thirty-somethings also play. Many times, friendships form on the sidelines.
South Shore started its league with four players. Now, the branch has more than 50 and needs more court time to keep up with demand. Similarly, Rockaway's program has exploded to 85 players in just a few months.
"We wanted a program to get seniors off the couch and moving that also had a social aspect," Rockaway Executive Director Rick Hopkins said.
Howard Eisenberg, 66, plays at Rockaway. "It's very easy to get started with pickleball," Eisenberg said, "and I can't lie, I love beating people half my age."