Gardening in Greenpoint Teaches Healthy Habits for Life
01 April 2018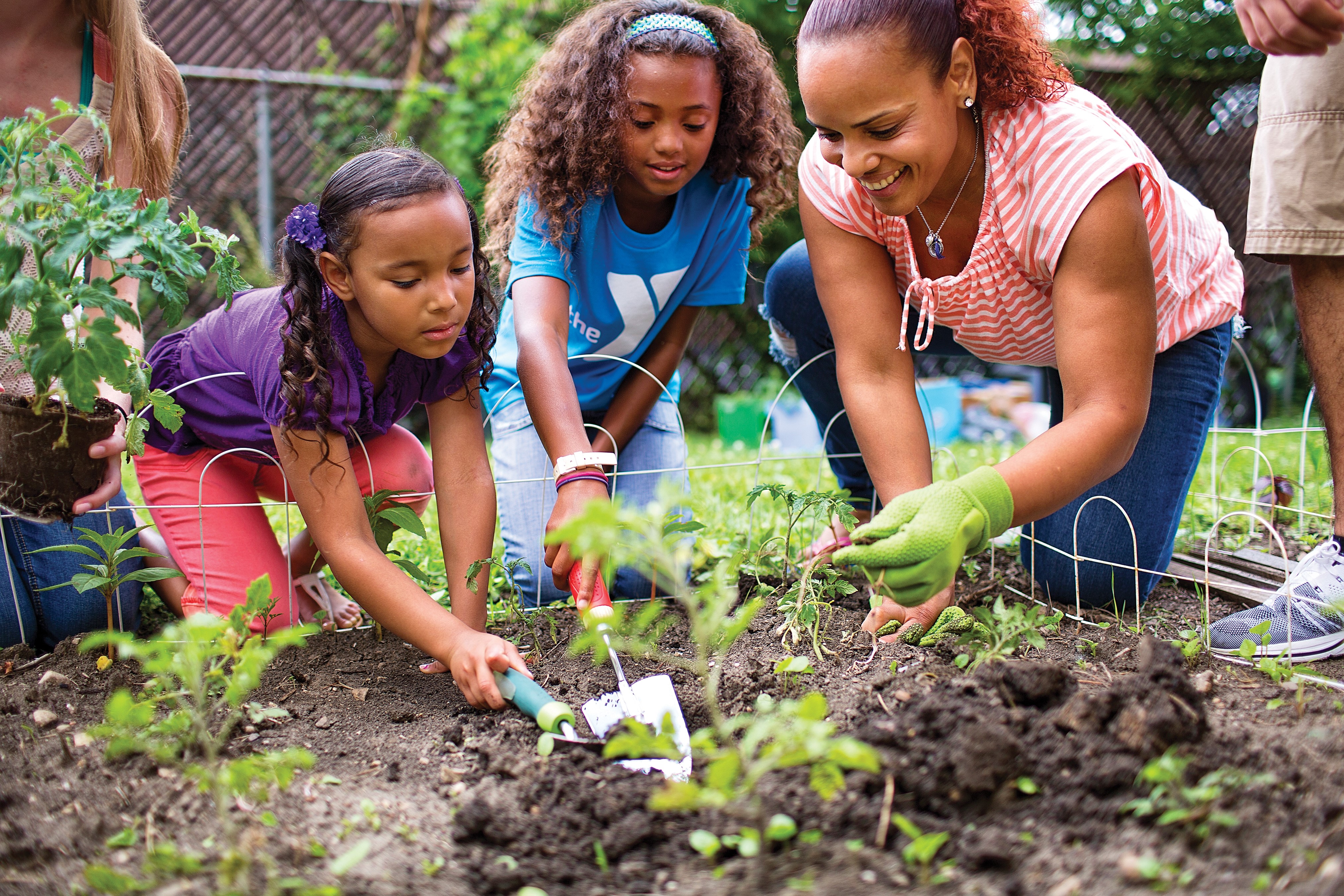 Soda. Cheesy chips. Those were the snacks children had when they first showed up to the Garden Kitchen Lab afterschool program in Greenpoint. Weeks later, after learning how to plant and harvest organic vegetables, many munched instead on baby carrots and cherry tomatoes.
Greenpoint McCarren Park Afterschool Site Director Shana Bredwood and the rest of the Garden Kitchen Lab team are ecstatic about the healthy changes they've seen. Since 2014, the highly successful program — offered in partnership with NYC Parks — has taught children about healthy living and smart eating habits in a fun and hands-on environment in a garden tucked into McCarren Park.
Children plant seeds with soil made from compost, tend to their squash, tomatoes, lettuce, onions, carrots, and cucumber sprouts, then harvest their crops in the late spring, summer, and early fall. They create healthy, simple dishes together in a mobile mini-kitchen set up with a double stove, a blender, cutting boards, and child-safe knives. Children learn about the life cycles of plants, how our bodies use food, and the science behind cooking techniques. Then, they publish their recipes and scientific discoveries in a blog.
"The kids love it," said Bredwood. "They can actually see the work they're putting in, and they're making healthier decisions. The feedback has been that they want to do more."
Last year around the holidays, program participants picked bunches of mint from the garden and combined them with organic sugar, coconut oil, and lime juice in mason jars to make a homemade body sugar scrub. Samantha Berrios and Adeline Thornton, both 10, took the scrub home to share with their families.
"Growing locally is the best," said Thornton, "because you know where all your food is coming from, and you're not using chemicals."
Fabiola Cáceres, Media Education Coordinator with NYC Parks, created the program, which runs in several locations around the city.
"The children are taking ownership of the garden," Cáceres said, "and they're bringing all these healthy habits back into their own communities. We're teaching them to be independent. They can feed themselves. They're also educating their parents about healthy eating."
Parents have started to buy healthier grains, like quinoa, said Cáceres, which they've substituted for french fries and white rice. "It's been a great addition to their diet," she said.
The way the program engages parents and changes habits at home has been valuable, said Shevonne Greene, Greenpoint YMCA Youth & Family Director.
"Cooking and eating together, that helps build relationships," she said. "This program is very much in line with what the Y is all about, healthy living and teaching our kids skills for life."
Greene, Bredwood, and Cáceres are all looking forward to the upcoming summer harvest, as are the children. "They can't wait to be outside and get their hands in the dirt," Cáceres said.