Serving New Yorkers of All Needs and Abilities
01 March 2018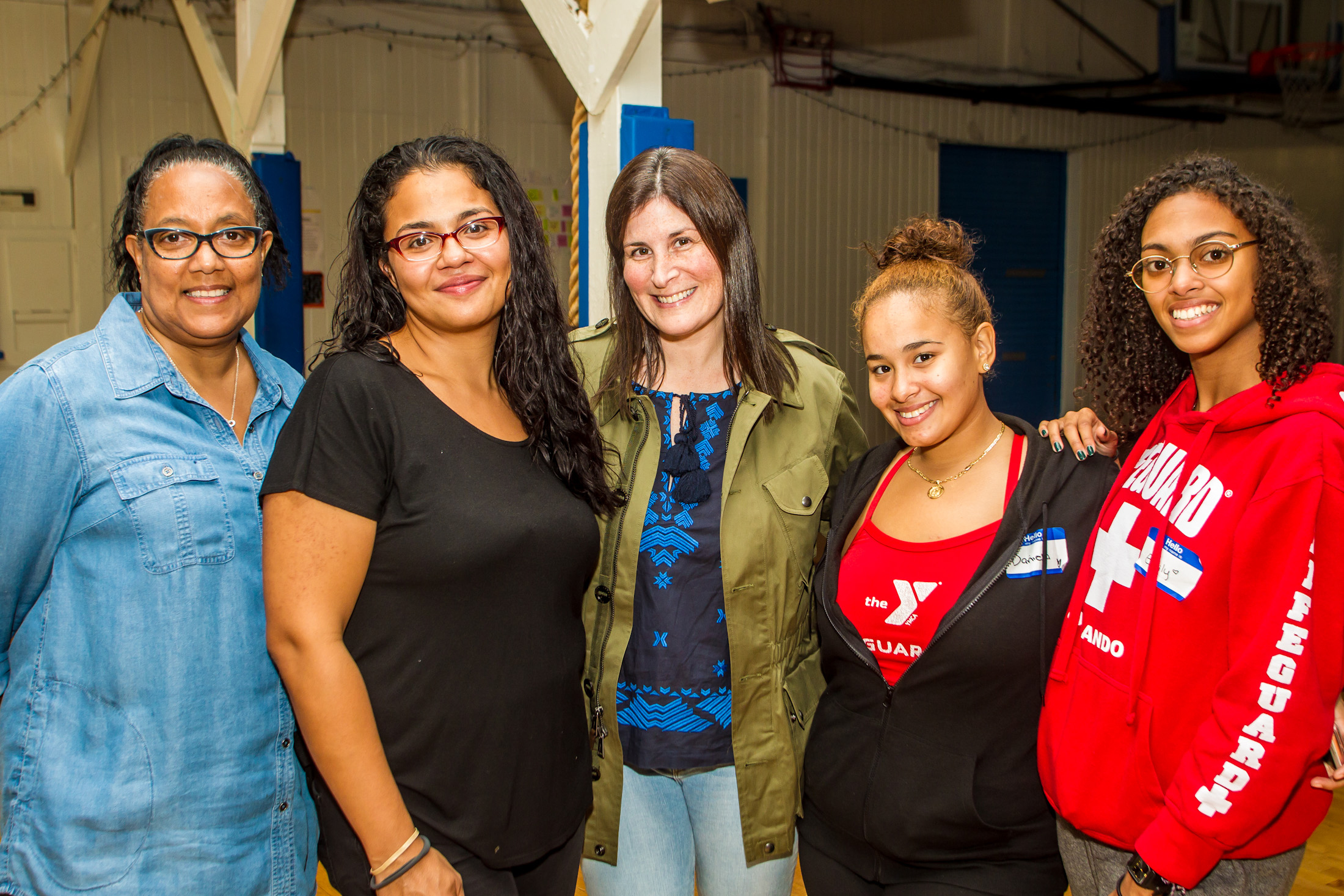 Rima Izquierdo has been a swimmer since she was six months old. She was eager to have her son Darius, 11, who has autism and is non-verbal, start swim classes and get comfortable with the water.
Over two years, she contacted five different swim programs across the city that cater to special needs children, but they all turned her away. Then she found her way to the Y.
"The Y didn't care what his behaviors were," said Izquierdo, who's now a swim instructor at the Bronx YMCA. "They were willing to try. Darius only asks to go to five places ever, and swimming is one of them. He loves it."
The Bronx Y's adaptive swim program is one of a long list of programs offered by the Y throughout the five boroughs that serve New Yorkers with special needs. From summer camp to afterschool to swim classes, the Y is committed to supporting community members with diverse needs and abilities. Programs at the Bronx and Cross Island Ys, in particular, have been developed specifically to support special needs populations.
In the last year, Izquierdo helped re-energize the branch's adaptive swim program, which has helped teach more than 100 children to swim and improved behaviors in school and at home. She led professional development sessions for aquatics staff that included hands-on training with autistic children, some with severe behavioral issues. And she brought in guest speakers to educate trainers about the unique challenges of aquatics for children with autism.
As a parent and instructor, she's seen children in the program progress and build self-confidence.
"Some of these kids never win," said Izquierdo. "They're always in trouble and doing something wrong. This program is a skill they have for life, and more — they have fun."
Last year, Izquierdo also organized an outing for swimmers to attend a private screening of a recent documentary, Swim Team, which tells the story of three young athletes with autism. A main character and his father held a Q&A for the group.
At the Cross Island YMCA, programs for children and adults with special needs include an afterschool program for middle school students, summer camps, swimming classes for adults and children, and special events such as a Summer Picnic and Halloween Social.
The branch's latest addition is a huge hit — a Zumba class that's been specially modified for teens and adults with developmental disabilities.
"We've had a lot of teary-eyed parents come in and give us a hug because they finally found a spot their child is welcome," said Jean Dattner, who runs special needs programs at the branch along with Dianne Di Peri. "We make everybody feel like they should be here. We adapt and really try to make it work."
Cross Island also offers a training program for athletes competing in the Special Olympics. With 50 members, it's one of the biggest community-based Special Olympics training programs in the city. Children and adults who go through the program go on to compete in events on land and in water across the five boroughs.
 
Learn more about the program by reading this am New York article.