Rockaway Woman Overcomes Sandy, Regains Strength at the Y
01 July 2016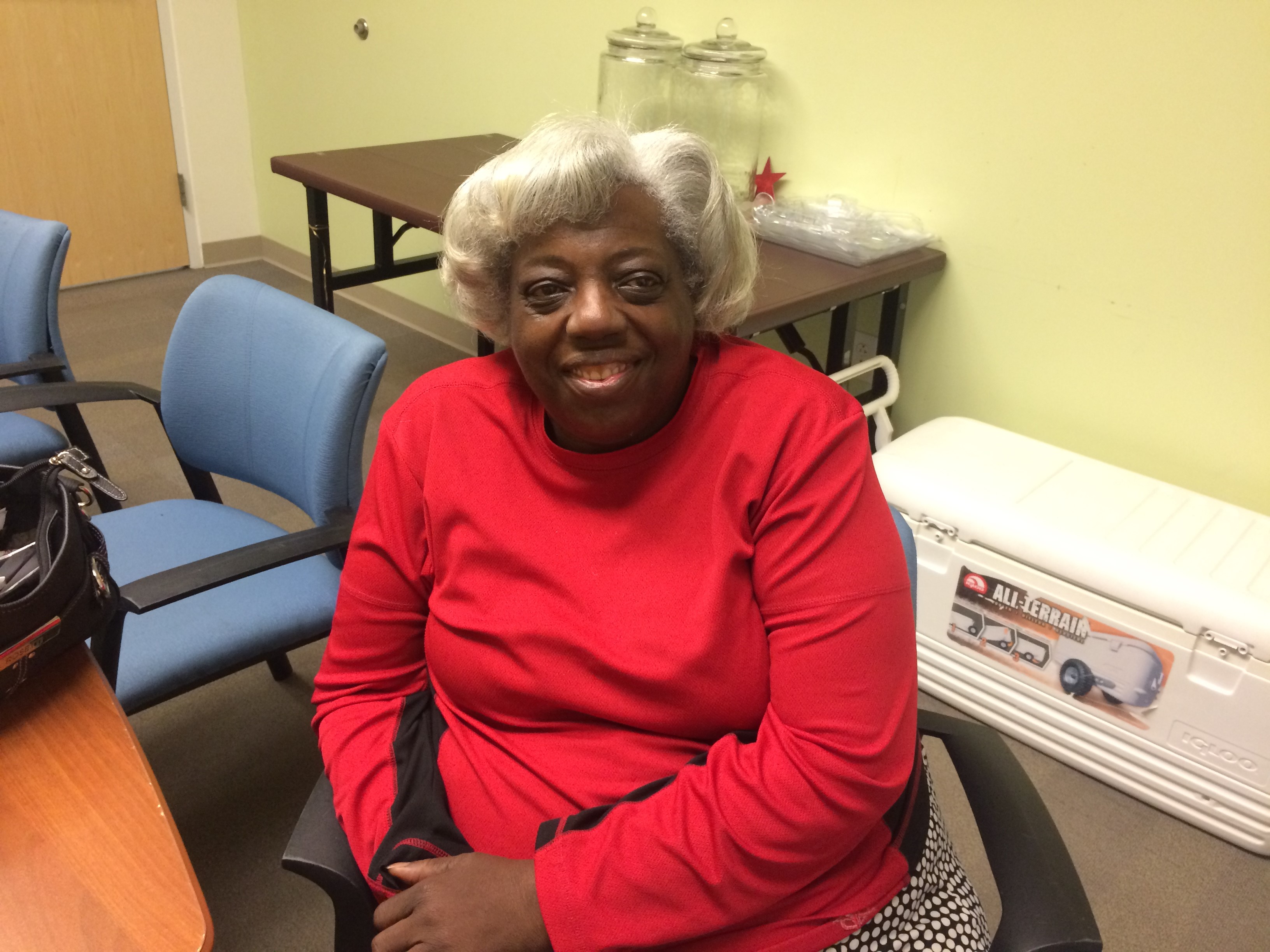 Hurricane Sandy flooded Maxine Moore's Beach 29th Street home, which is three blocks from the ocean. Her basement was filled with seven feet of water, and she and her husband, Hector, lived without electricity, heat, and running water for weeks. The walls inside their Rockaway house of 38 years turned black. One year after the storm in October 2013, Maxine woke up barely able to move.
"In essence, I was on my way out the door," she said.
Maxine, who weighed 250 pounds at the time, had a mold spore in her lungs. And as a result of severe swelling, her weight increased to 350 pounds over the next few months. By the time she learned that she had pneumonia, Maxine's lungs were filled with fluid, her kidneys were shutting down, her blood pressure was dangerously high, and her heart was not beating in rhythm.
"I told my husband that I didn't want to die in a hospital," she said, and once Maxine regained a little strength, she convinced him that it was time to go home. She signed herself out.
Then Maxine, a Columbia-trained nurse, committed herself to becoming well. Her years-long healing process began with a complete overhaul of her diet. At home, she and her husband started eating entirely organic foods, but Maxine knew she needed much more if she was going to survive. She could barely walk at the time and slept in a chair because she couldn't breathe well when lying down.
In February 2014, she and her husband were driven to West Palm Beach, Fla., where Maxine entered a rehabilitation program at a residential health center.
"They didn't think I'd survive the first week," she said. "I even thought I might die there."
And yet by the end of her three-month stay, Maxine was able to move around using a walker and sleep in a bed, her heart rate had decreased, and she lost 100 pounds.
She also learned critical nutrition information and left the center with the tools she needed to maintain a diet of whole foods and an exercise plan.
Maxine stayed on track, incrementally increasing her physical activity and remaining faithful to her diet. She continued to shed weight and switched from a walker to a cane in August 2015. Now it was time to step up her exercise game.
The Rockaway YMCA at Arverne by the Sea was an obvious choice. Maxine, now 63, had been living in Rockaway since she was seven, when her family moved to the Redfern Houses. And after a career as a labor and delivery nurse at Beth Israel, she served as principal of the Church of God Christian Academy in Far Rockaway for 13 years.
"When I visited the Y, the people were just so nice," Maxine said. "I was never made to feel like an outcast because I couldn't do everything."
A year later, Maxine works out at the Y five days a week and can essentially do it all. She alternates between group exercise classes — water aerobics, total body fitness, Zumba, and, her favorite, chair exercise. Needless to say, her cane is history.
"In the beginning, I couldn't move my right side very well," she said, while enthusiastically raising her right arm in the air.
Maxine is grateful for the encouragement she received from the Rockaway Y staff, particularly Healthy Lifestyles Director Ann Fosteris.
"Annie is a blessing to me. She would say, 'Do what you can do.' I did, and now I am back to myself — and even more."
Maxine's new life has been rich. She and her husband, who also works out at the Rockaway Y, enjoy the arts. Maxine hopes to see "The Lion King" and "The Color Purple." And they travel the world; Hawaii was their favorite, and Africa is now at the top of their bucket list. They have five children and 13 grandchildren.
Recently, Maxine started taking new members of the Y under her wing. 
"I love helping people," she said. "So when I saw someone looking bewildered, I would go over and show them around. Or, if someone new in class was out of sync, I'd show them how to do the moves."
Eventually, Fosteris caught Maxine in the midst of one of her impromptu new member orientations. 
"She told me that I could be an ambassador and asked if I'd like to be an official volunteer," recalled Maxine. Of course, she said yes.
Maxine has also started a discussion group for women.
"People here are more than just exercise. We need more things for adults to do," she said.
The group has met a couple times, and Maxine hopes that they will focus on nutrition, exercise, and giving back to the Rockaway community. And of course, she is keeping up with as many new members as she can.
"I know what it feels like to be where they are," Maxine said. "That little bit of encouragement can help anyone take the next step. Someone may not have the strength or confidence, so I just say, 'Try.'"