5 Classes Your Family Can't Miss This Fall
22 August 2018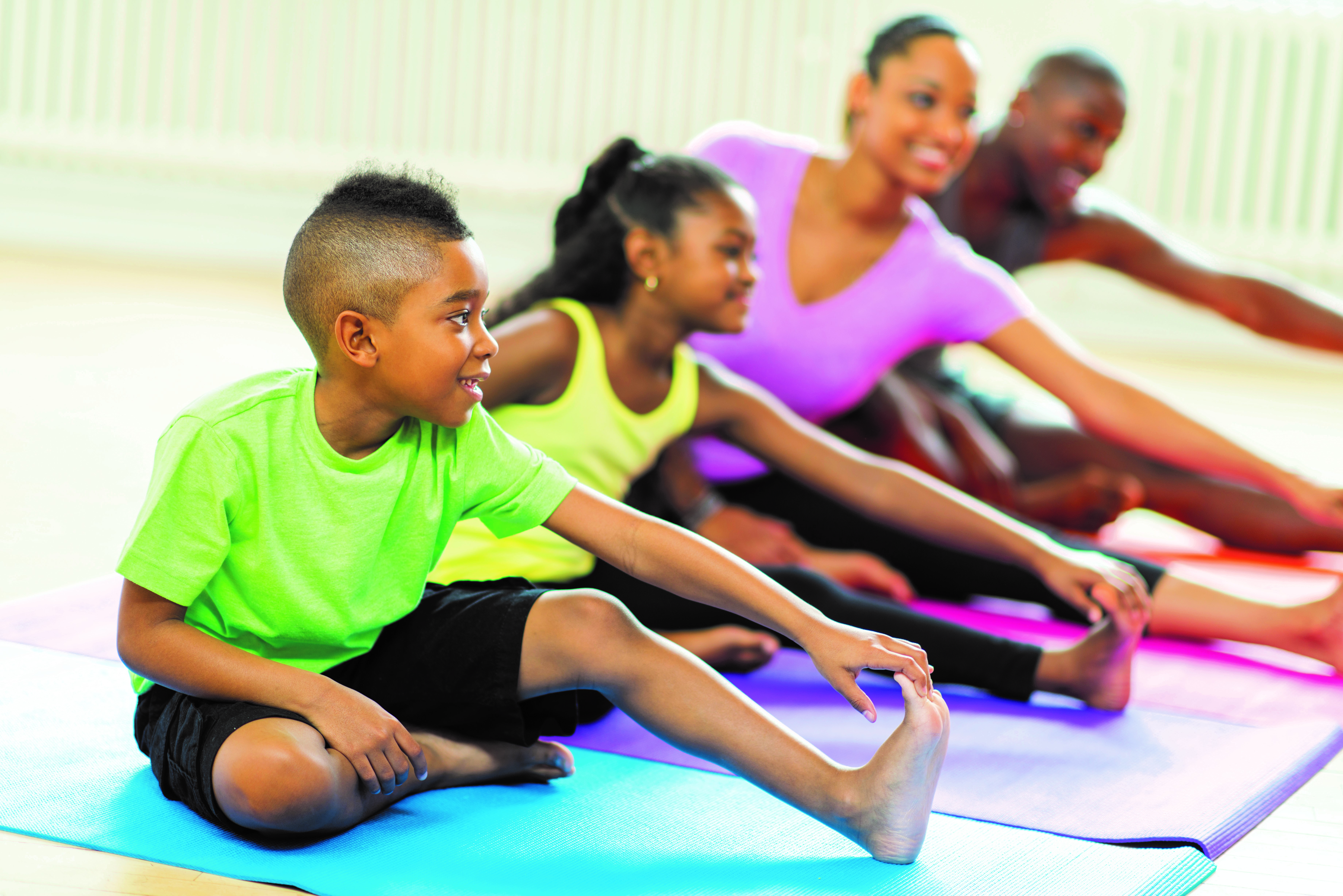 Summer vacation may be over with your family. But don't count out fall. This is a perfect time to focus on your family's health and well-being and commit.
At New York City's YMCA, we offer hundreds of family-friendly programs and classes at our 22 branches. Here are five you can't miss this fall in each of the five boroughs.
Bronx: Family Dance Workout
We all know physical activity is good for us. But exercising as a family is even better. Experts say it improves overall mood of both parents and children, helps you sleep better, and improves work and school performance. The Bronx YMCA has an exciting dance workout class for the entire family. You'll learn dance moves step by step, move by move. From your first class, you'll learn a real choreographed dance routine!
When: Sunday, 10-10:50am
 
Brooklyn: Baby Bootcamp & Yoga
Activity and movement is also important for bonding with children, even when they're young. In Brooklyn, Baby Bootcamp at the Park Slope Armory Y is a low-impact fitness class for parents looking to regain strength and vitality. Baby & Me or Tot & Me Yoga at the Prospect Park YMCA is another good option.
When:
Baby Bootcamp: Thursday, 11am-12pm (free for members)
Baby & Me Yoga: Monday, 1-2pm; Wednesday, 2:10-3:10pm; Thursday, 11am-12pm (free for members)
Tot & Me Yoga: Friday, 11am-12pm (free for members)
 
Manhattan: Explore Your Creativity
Parents know that art is a great way to keep kids engaged. Little ones love being creative, whether that's through finger paint or dance moves. To explore your family's artsy side, come to the West Side YMCA for everything from youth ballet to theater to children's pottery.
When: Dates and times vary. Contact branch for details.
 
Staten Island: Young Chefs & Food Art
NYC families are so busy it's hard to come together around the table and share a meal. But research shows cooking and eating as a family helps us eat healthier foods and promote stronger family bonds. The South Shore YMCA's Young Chefs class helps kids explore the kitchen and learn to make healthy treats in an exciting way. At the Broadway Y's Food Art & Etiquette class, kids taste different foods by creating food art sculptures.
When:
Young Chefs: Thursday, 5-6pm, ages 5-10 ($68 for members, $136 for non-members)
Food Art & Etiquette: Saturday, 9-10am, ages 5-12 (free for members)
 
Queens: Family Swim Time
The pool is another great way to spend time as a family. It helps kids and parents stay active and healthy — and teaching children how to swim early on gives them a skill they can use for the rest of their lives. The YMCA has 27 pools in New York City. Come try family swim time at the Long Island City YMCA!
When:
Monday-Thursday, 11am-12pm, 2-3pm, 5-7pm
Friday, 7-8pm
Saturday, 8-8:50am, 5-7pm
Sunday, 5-6pm
Give the YMCA a try if you're looking for some high-quality family programs this fall. Members get priority registration for all classes — in addition to free exercise classes, state-of-the-art cardio centers, swimming pools, and free child watch while you work out.
We look forward to welcoming you to our community!